Upneeq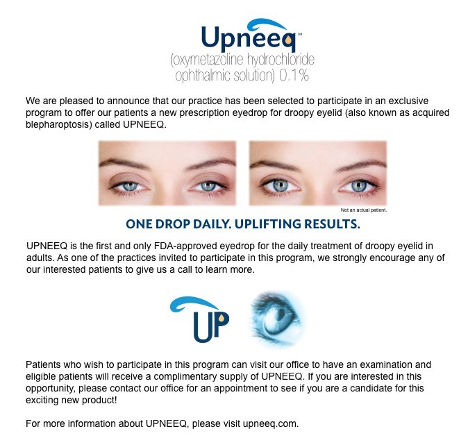 Note from Dr. O'Neal:
Cary Eye Center is one of the initial sites in the United States that a new medication has been made available to.  This medication, called Upneeq, is useful for some patients with droopy eyelids, or eyelid Ptosis, also termed Blepharoptosis.
We have just begun trying this FDA-approved medication with our patients and are having excellent results.  Patients (and staff!) are very excited about the lift in their eyelids, which can be seen within about 15 minutes after instillation of a drop.  If you have one or both eyelids that appear droopy, you may be a candidate for this treatment.