Welcome to Cary Eye Center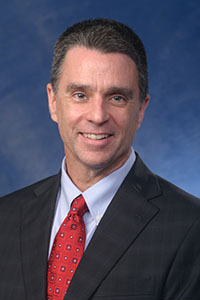 Dear Patients and Friends,
We have had a fantastic response from patients that I had seen at my former practice, Western Wake Eye Center, as well as new patients already coming in. Since everything is new, from equipment to staff, please bear with us as we put it all together. Even as we are smoothing out all of our protocols, we will endeavor to continue to provide excellent medical and routine eye care. I want to personally thank so many of you that have given such thoughtful and positive support and encouragement during this major transition of my practice. That has been one of the most rewarding aspects in the development of this new practice of ophthalmology.
Call us with any questions at 919 322-1995. You can meet our staff and get to know us better. We are open to suggestions, so let us know what is working well or is not working well as we strive to provide among the best service in eye care in the Triangle area.
~ Dr. Kevin O'Neal
Update For 2017
As we enter 2017, we are very excited as Cary Eye Center approaches its two-year anniversary in March!  We continue to meet new patients through word-of-mouth referrals, Google and other internet searches, doctor and insurance referrals, and online reviews.  We appreciate the opportunity to serve you as we strive for excellence in eye care.  We also continue to owe a debt of gratitude to so many of my patients from my former practice, who continue to appear for the first time at Cary Eye Center.  Click here to read more